Sir Peter Estlin – Chair, FutureDotNow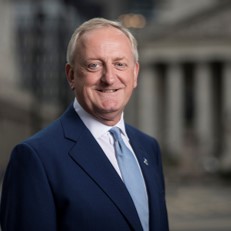 Sir Peter Estlin is Chair of FutureDotNow. He is also Chair of the Association of Apprentices, a national membership body for apprentices in the UK, as well as a trustee of Trust for London, Morden College and Bridewell Royal Hospital.
He is a non-executive on HMT Audit Committee and Ambassador for Onside Youth Zones. Peter was Lord Mayor of the City of London in 2018/19, having had a thirty-five-year career with Barclays, Citigroup and Coopers & Lybrand in London, New York, Hong Kong and Singapore.
Liz Williams MBE – CEO, FutureDotNow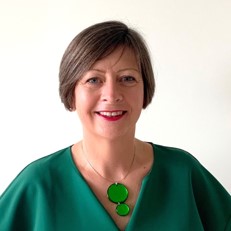 Liz is a long-term campaigner on the importance of everyone benefitting from digital technology. Prior to joining FutureDotNow as CEO, she led BT Group's digital and social inclusion strategies and cross-sector collaborations with government, civil society and other leading businesses.
Liz is Chair of the Good Things Foundation, the UK's largest charity focused on supporting digitally and socially excluded people to improve their lives through digital, and a trustee of the London Transport Museum. She sits on the Board of the Government's Digital Skills Partnership and was appointed as a social mobility commissioner by the UK Government in 2018.
Liz was awarded an MBE in the 2019 Birthday Honours for services to digital literacy and social inclusion. In 2020 she was named by Computer Weekly in the top thirty most influential women in UK IT and was a finalist for the Women in Telecoms Awards at the World Communications Awards.
Eleanor Bradley – Interim CEO, Nominet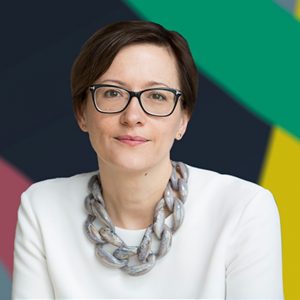 Eleanor leads the teams at Nominet responsible for service delivery, policy, corporate services and commercial activity related to the .UK registry and its registry services business.
She also leads the public benefit activity to positively impact the lives of one million young people a year through technology. She has been an executive director at Nominet since 2012 and has over 20 years' experience in the internet industry.
Camilla Drejer – Managing Director, UKI Citizenship, Sustainability and Responsible Business, Accenture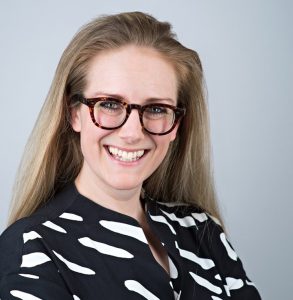 Camilla is a longstanding champion and change agent for responsible business. She leads Corporate Citizenship for Accenture UKI, working with its leadership to embed social and environmental sustainability into the DNA of the business and its client work. Camilla has led the development of a number of large-scale 'tech for good' solutions to enable hundreds of thousands of people to build skills, confidence and access to opportunity. She set up the business-led youth charity Movement to Work and was its first CEO.
Camilla is a founding Director and Fellow of the Institute of Corporate Responsibility & Sustainability and contributes to a number of industry groups and boards relating to tech, skills and responsible business.
Vivek Ganotra – Chief Customer Officer UK and Ireland, Salesforce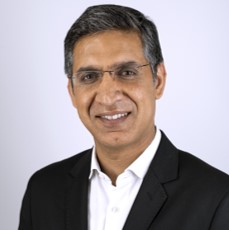 Vivek is a technology leader and a former CIO with 20+ years' experience transforming technology functions in international organisations. He is currently the Chief Customer Officer at Salesforce UK&I, responsible for the revenue growth of our most strategic customers.
Prior to that, he was the CTO for Consumer Industries, guiding Consumer Goods companies on executing their transformations and the internal product development for the industry.
Prior to Salesforce, Vivek worked at British American Tobacco for 16 years in various Commercial and Technology leadership roles. He started his career in Strategy Consulting.
Vivek is passionate about bridging the gap between great ideas around Digital Transformation and driving tangible execution and outcomes in large enterprises.
Professor Kerensa Jennings FRSA – Group Senior Adviser, Digital Impact, BT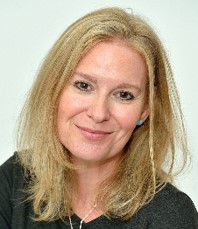 Professor Kerensa Jennings FRSA is a digital impact specialist, senior adviser at BT, a Trustee at the Centre for the Acceleration of Social Technology (CAST), and Visiting Professor of Media, Strategy and Communications at the University of Huddersfield. She is also a bestselling author and award winning strategist, and chairs the DCMS Tackling Loneliness Network Digital Inclusion Group.
Kerensa was previously CEO of the Inspiring Digital Enterprise Award (iDEA), an international programme aiming to help address the digital skills gap. Before this, she spent many years as a TV producer and the BBC's Head of Strategic Delivery. Her work on the BBC's Make it Digital strategy earned the Innovation Enterprise Chief Strategy Officer's Best Innovation Award. Kerensa has been selected among the most influential women in UK tech by Computer Weekly and represents BT on boards, at major events and in the media.
Helen Milner OBE – CEO, Good Things Foundation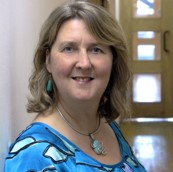 Helen Milner OBE is the Group Chief Executive of Good Things Foundation, an international social change charity whose mission is a world where everyone can benefit from digital. Good Things Foundation works with thousands of hyper-local community partners to help people make the most of technology.
She has more than 30 years' experience working in online education and was named Digital Leader of the year 2017, and 2019's 13th Most Influential Women in Tech in the UK. Since 2010, Good Things Foundation has helped over 2.4 million people to improve their lives through digital. Good Things Foundation also operates in Australia and Kenya.
Sunil Patel – Chief Data Officer, Partner, PwC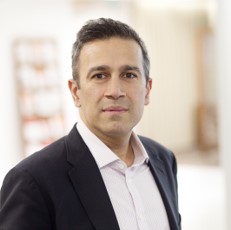 Sunil Patel is a Partner and the first Chief Data Officer for PwC in the UK. He is responsible for developing the firm's overall vision and strategy for the use of data. Sunil also leads PwC's digital upskilling programme to equip 22,000 staff across the UK with the digital skills required for the future. Away from technology he sponsors PwC's Hindu Network.
With over 30 years' experience of leading large complex technology/digital transformation programmes for clients across government, healthcare and pharmaceuticals in particular, Sunil has a passion for accelerating tech enablement and innovation as we digitise and disrupt ourselves to remain relevant in a changing world.
Jemma Waters – Head of Responsible Transformation, Lloyds Banking Group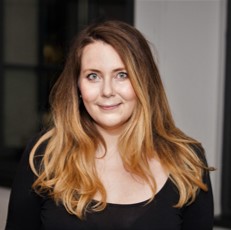 Jemma is passionate about using data for good and developing impactful partnerships; all with people and purpose in mind. She is a #WATC top100 Rising Star 2019 and Tech Talent Charter UK Advisor.
Jemma leads the team responsible for the UK's largest benchmark of individuals, charities and businesses' digital skills; the Digital Index reports; UK tech adoption policy including the DCMS Digital Skills Partnership, and external partnerships for data for good, diversity and digital skills agendas. She is newly leading Sustainability for the Lloyds Banking Group Transformation division. Previously, Jemma worked at Accenture Interactive and dunnhumby, using data with human-centred design thinking to support clients including Sky, Tesco and Channel 4.