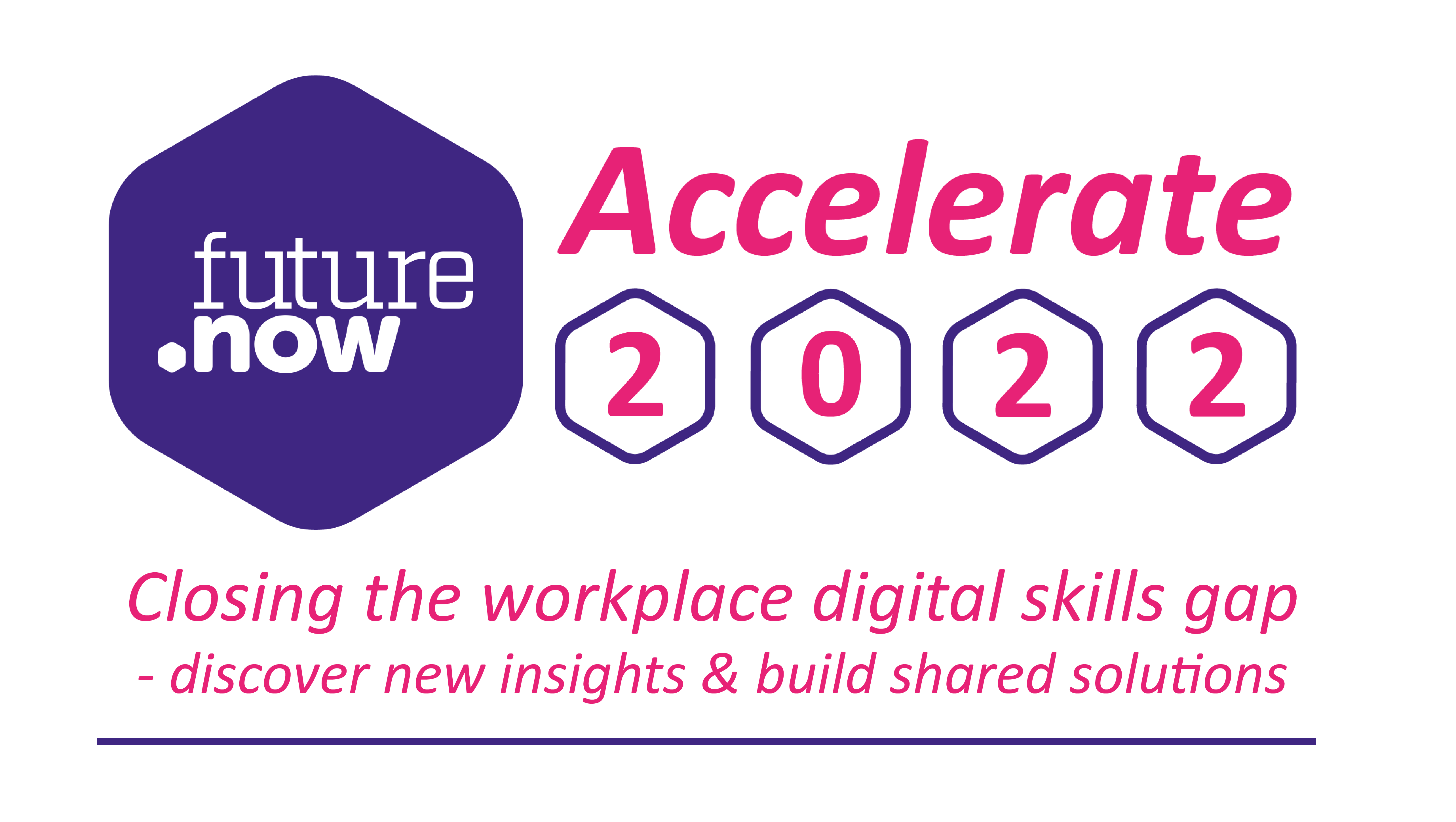 After attending Accelerate 2022, we hope you're feeling energised; better informed about the issue; powered up to take action and with new connections.
There are a few easy ways you can maintain the momentum provided by today's event:
Feed back about the event. This is our first in-person event for well over two years, so we'd love to hear how you think it went.
Read Unpacking the hidden middle and reflect on the actions for business your organisation could take
Join our growing coalition. FutureDotNow has almost 200 members. If yours is not one of them, you can sign the pledge on our website today.
Be active in our community, through our new prototype community space, our regular virtual coalition meet-ups or 1-1 calls with a member of our team.
Sign-up for our Lighthouse pilot, to tackle the digital skills gap in your organisation.
Join our next Learn and Share online session. Hosted on Zoom, we'll be discuss how you can baseline the digital skills levels of your organisation, Join us on Thu 23 June at 10am