Dorset County Council originally established its Digital Workplace Champions in 2017. At a time before MS Teams and virtual meet ups were in place, the champions would meet monthly and focus on how to start utilising new Microsoft tools.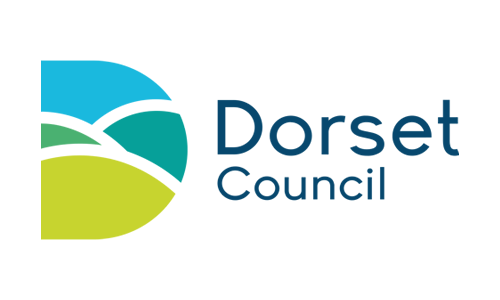 The  challenge
In April 2019, Dorset became a unitary authority, incorporating its districts. At the same time, the user adoption team reduced from 5 to 2 people as part of a restructure.  Delia Carr, User Adoption Lead for Dorset Council said: "We had about 100 digital champions as Dorset County Council. And after the restructure we needed to think about how we could not only support the current digital champions with a smaller team, but how we could expand the programme across the district teams as well."
The solution
When seeking ways to expand its Digital Workplace Champion programme and reduce the resource needed to manage it, Dorset found 365TRIBE. One priority for Dorset was developing a programme that rewarded champions and 365TRIBE was able to offer that while running the programme in collaboration with the council's user adoption team.
Through 365TRIBE, champions get badges as a reward and have shown a genuine interest in helping colleagues beyond their own personal development. As 365Tribe is a Microsoft partner, Dorset Council and its champions can access more expertise, which features in the monthly webinars run by 365TRIBE and through input into the programme's MS Teams channels.
To recognise the varying levels of knowledge and interest among champions, Dorset developed three different levels of workplace champion:
Super Champions also get training on power platforms like power BI and automation so they can focus on understanding the art of the possible e.g. to streamline ways of working.
Workplace Digital Champions align to the main 365TRIBE programme and cover the range of standard Microsoft applications used by the local authority.
Digital Friends focus on a reduced selection of applications and are based on the most common tasks and priorities such as collaborating and communicating with colleagues. The four priority areas are MS Teams, One Note, Word and Delve.
While the focus is largely on Microsoft365, other colleagues from Dorset Council are invited to deliver additional learning sessions. For example, a session on LinkedIn aimed to encourage champions to network outside of the council. Champions are also provided with training covering softer skills and digital transformation and change.
Elsewhere in the council, cybersecurity training is managed by the IT team using Boxphish. Through a monthly email to the whole organisation with a video and related questions, the IT team can monitor people's understanding of cybersecurity.
The results
Since working with 365TRIBE and introducing a very structured learning programme, Dorset council now has 230 Digital Workplace Champions. As part of the digital champion programme the team has an 'ask the expert' channel. While Dorset's user adoption team and 365TRIBE team support the channel, overwhelmingly the champions are supporting each other. Trends can also be captured from the ask the expert channel to help inform future learning and webinars.
Periodic skills surveys show that champions are increasing their M365 skills by 18% on average. Further, a survey of 30 people, designed to understand the impact of implementing a change following the learning provided by the digital champion programme indicated a £120k saving based on the feedback.
The impact on the champions can go beyond simply gaining EDS. "Being a digital workplace champion really adds value for the individual and we've seen it help people get promoted within Dorset Council. For example, someone who started out being a digital champion is now in our team as a user adoption officer," said Delia. "We see workplace digital champions working more in the open, showing greater confidence and demonstrating an experimental mindset. All of these things alongside their additional digital and people skills, are helping them get new roles."
About
The User Adoption Team is part of the Transformation, Innovation, Digital and Environment team. The team consists of a lead and two supporting officers. The team's priority it to promote Microsoft 365 across the local authority and also help adopt other technologies as well.
To contact the User Adoption Team at Dorset Council, please email delia.carr@dorsetcouncil.gov.uk.