The UK faces a digital skills crisis
The way we live and work is changing.
FutureDotNow is bringing together organisations to motivate people and businesses across the UK to boost their digital skills. We need hundreds of organisations to get involved and drive change.
the challenge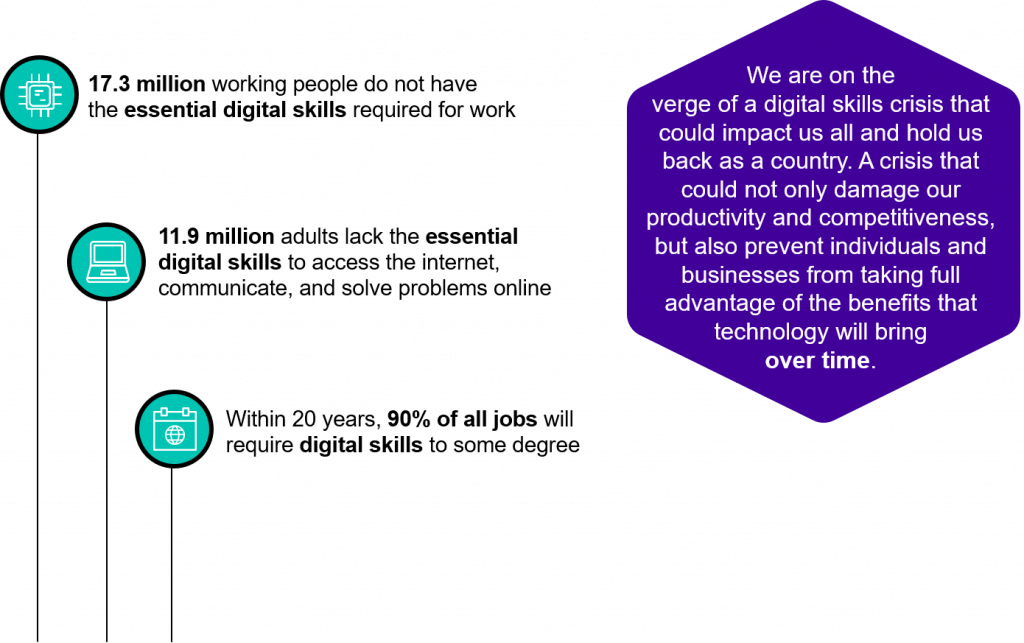 FutureDotNow
FutureDotNow is a coalition of leading companies and civil society groups working in collaboration with government to boost the UK's digital skills.
FutureDotNow is:
Inspiring coalition members to equip employees and customers with the Essential Digital Skills and encouraging them to magnify impact through their supply chain and networks.
Empowering coalition members with knowledge and tools, making it easy to access existing resources, identifying and closing gaps using the power of the coalition.
Building understanding of the digital skill motivation gap and how to close it.
Our aim is to inspire behavioural change across society that could lead to a genuine cultural shift. We are putting the focus on lifelong learning and developing the digital skills people require for work – helping them identify the skills they need and showing them where to get them.
Scale matters. As a coalition we are greater than the sum of our parts, and together we can make a real impact.
Our members