Our research and reports bring together data on the scale of the digitals gap, with evidence of the impact it has on both individuals and businesses.
They also lay out the difference being made by the FutureDotNow coalition, and perhaps most importantly, they include clear actions that businesses can take, to make a difference.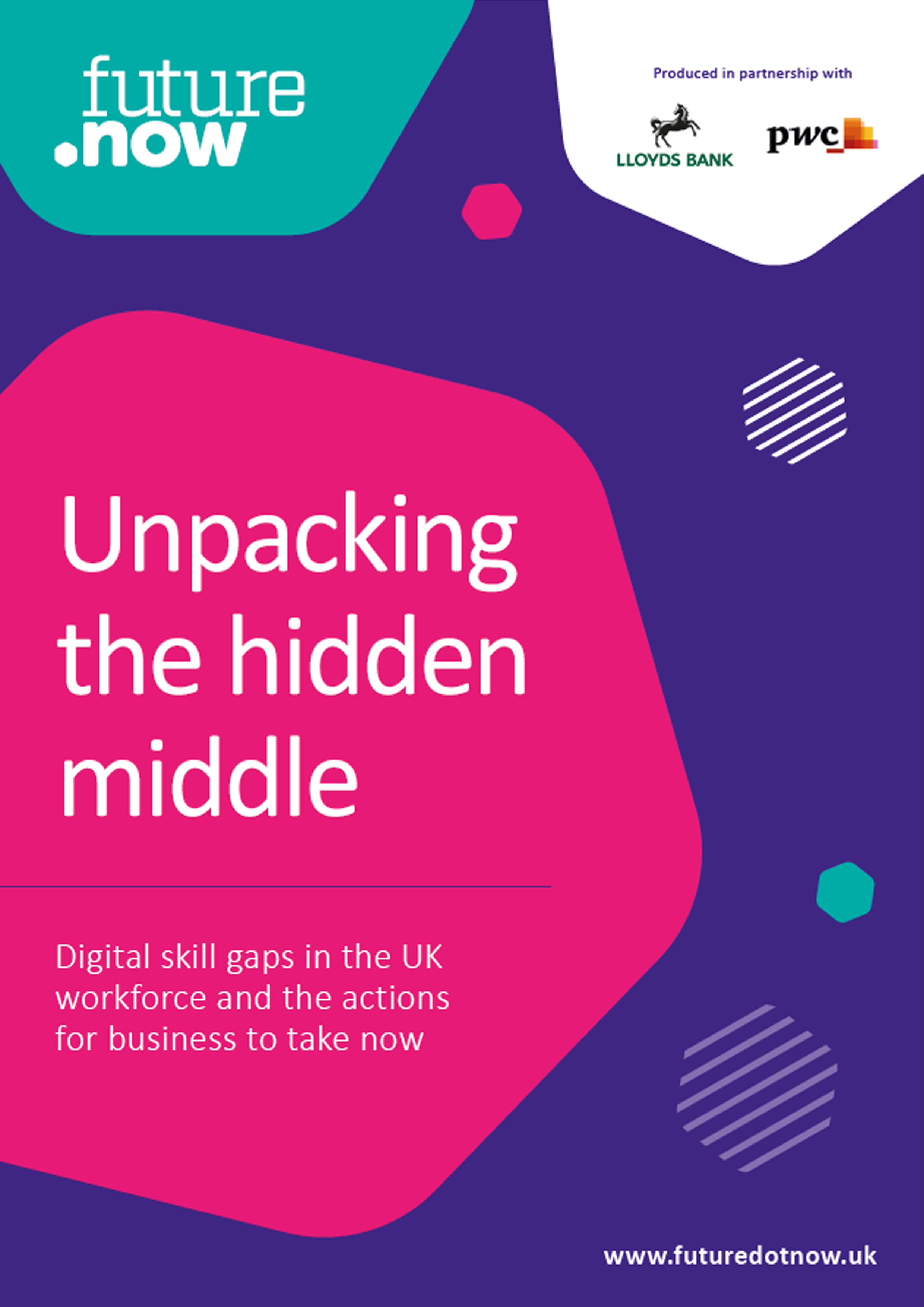 Produced by FutureDotNow in partnership with PwC and Lloyds Banking Group, Unpacking the hidden middle' provides new analysis on the digital skills of c. 30.3 million working people.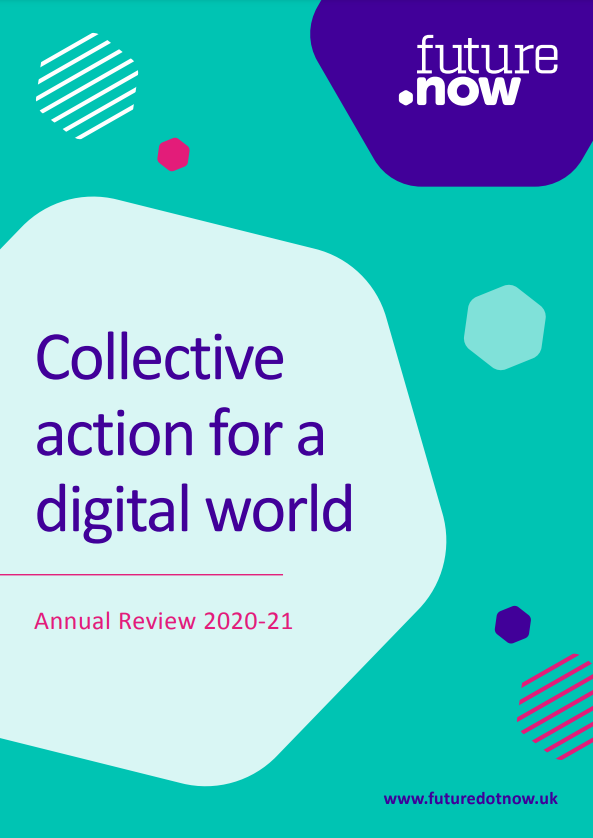 In our 2021-22 Annual Review, 'Collective action for a digital world', we look at post-pandemic data, and present a 'state of the nation' for workplace digital skills.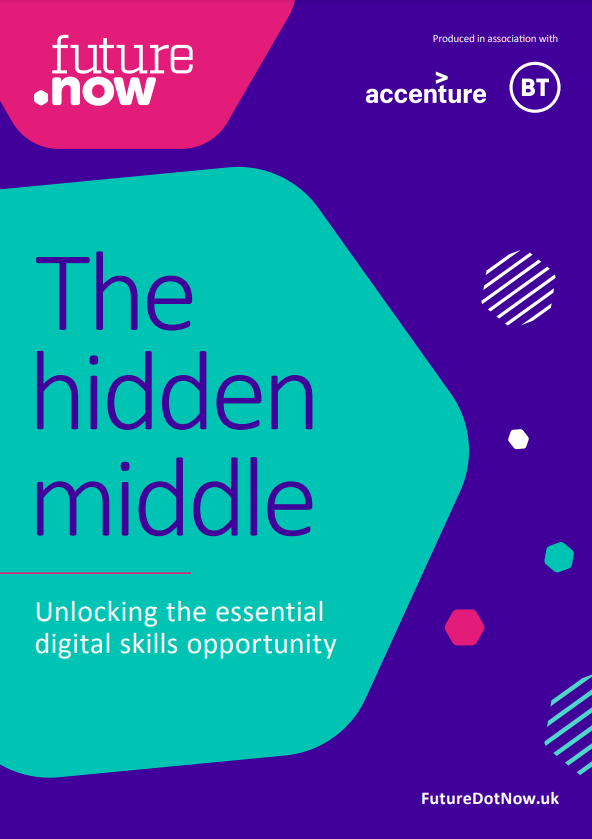 The Essential Digital Skills gap is largely viewed as a social issue. But there is a vital business angle; addressing this is fundamental to business recovery, productivity and prosperity.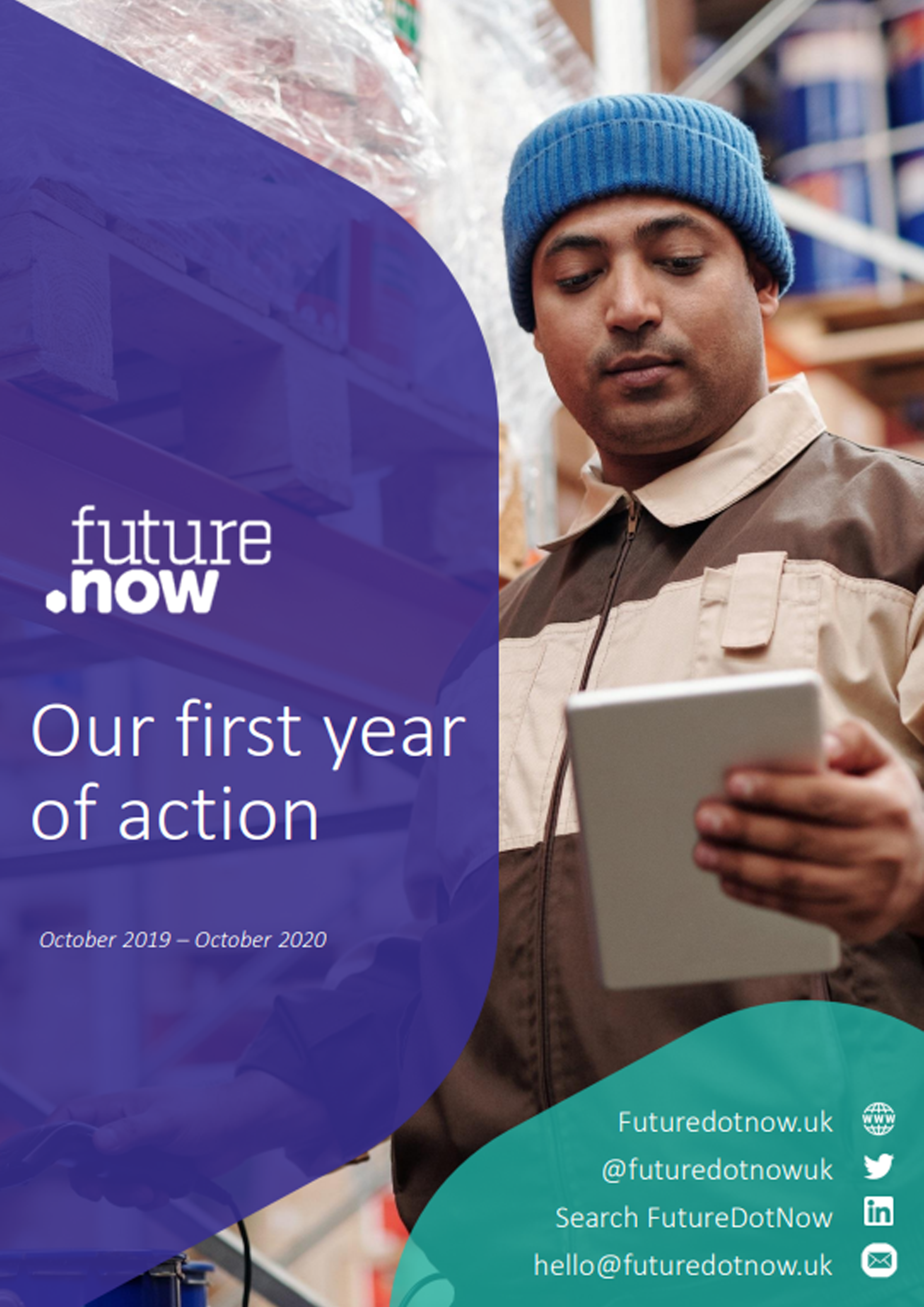 After a dramatic first year, when so much happened and so much achieved, FutureDotNow produced its first Annual Review. But most importantly it describes what a coalition of major UK organisations has already done and will do to address one of the most serious issues faced by the UK, our digital skills crisis.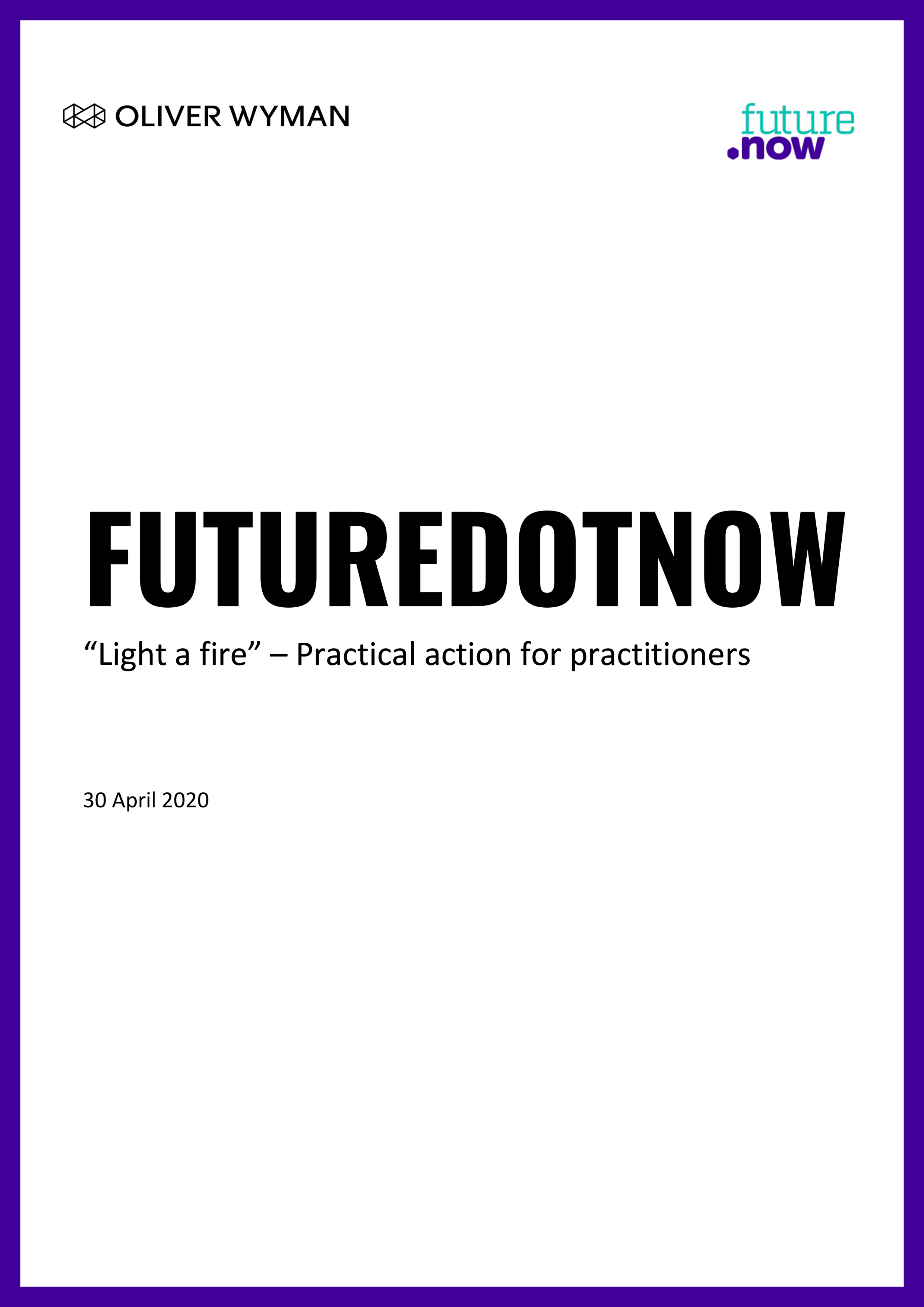 We tasked the Oliver Wyman team with finding out what is stopping people from taking advantage of available digital skills training and how we as a coalition can help to motivate them. By undertaking a thorough review of existing literature and interviewing a multitude of relevant parties, the team identified a set of key themes.