The Growth Company in Greater Manchester delivers the Made Smarter programme to SMEs in the North West of England.  The team recognised that culture and leadership were often the biggest barriers to digital change.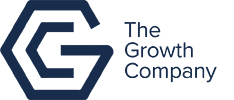 Their Leadership programme, Leading Digital Transformation, focuses on enabling delegates to become digitally informed, empowered leaders who know how to prepare and lead their business to make the most of opportunities that digital transformation can offer.
The opportunity
They also recognised a need to support other people involved in implementing digital change. This led them to create the Leading Change for Digital Champions programme and establish a Digital Champions Network to capture the learning and experience and build on this with continued peer-to-peer support. 
The solution
Businesses participating in the Made Smarter programme nominate a digital champion that will join the Leading Change for Digital Champions programme. Digital champions don't need to be technology experts, but they do need to be positive about technology, have a willingness to learn and both want and support the changes digital technologies will bring. It could be anyone in the business depending on its size and structure, whether they are an aspiring or existing leader.  It helps to have someone from the leadership team who understands the digital vision, and how it relates to the overarching goals of the business and has the influence and experience to lead the change and manage the project.  It's also good to have other Digital Champions from across different areas of the business. People who are enthusiastic about technology and proactive in wanting to help their teammates. People who are respected by their colleagues and are approachable so will be someone to discuss any worries with and help people get used to the changes. 
Leading Change for Digital Champions includes two workshops. The first is focussed on strategic context for their business's digital project and the second on the importance of leading and managing change.  Both sessions provide a blend of theory and practical tools to help the digital champion implement the change. The workshops are hosted at a large local business in the area that is fully embracing digital technology and ways of working. For example, the April workshops were hosted at the Amazon Fulfilment Centre in Bolton. The Digital Champions also get an opportunity to visit a local SME manufacturing company who have implemented a digital project, so they can see the impact of digital change first-hand. 
Following the programme, the digital champions have access to online coaching sessions from the Made Smarter OD Team plus they become part of a broader network. The network brings together past and present digital champions to share learning and experience.  By bringing together digital champions at different stages, this peer-to-peer network supports SMEs who are not quite ready to implement digital adoption with those that are already doing it.   
The benefit
"Good live demo of equipment and insight into savings vs investment in equipment."  
"I liked how the Made Smarter team communicated and delivered the content, helping to realize how our work will develop into workshop 2. Discussion with the team was also good and this helped to identify other elements of my digital project."  
"I liked learning how adaptable I was and liked understanding how ready people were for change and how to get the best out of them."  
"It's been really encouraging to see the level of engagement among the digital champions. The businesses providing site visits for our programme have been really open and available, which the digital champions found really valuable.  We're excited to see how the programme and network of digital champions develops.  It has the potential for us to create momentum across SMEs in the region who will really benefit from becoming digital businesses.  And we know the ability to hear from a peer business about their experience of making that change is a really powerful engagement tool."
The Made Smarter Leading Change for Digital Champions programme was launched in April 2023. Cohort 1 is supporting 11 Digital Champions from across 8 businesses. Cohort 2 is planned to start in September 2023 and Cohort 3 in February 2024 with 12 delegates per cohort. 
About
The Growth Company enables growth, creates jobs, and improves lives. It is an award-winning social enterprise with a mission to enable growth, create jobs and improve lives. As a values-driven and commercially minded profit for purpose organisation, any surplus we make is reinvested into our services, supporting growth that has real impact. 
The Made Smarter North West Adoption programme covers the 5 North West LEP areas: Greater Manchester; Lancashire; Liverpool City Region; Cheshire & Warrington and Cumbria. The programme is designed to support the adoption of digital technology to drive productivity improvements for SME manufacturing and engineering businesses.  The programme offers a uniquely tailored blend of support including digital adoption road-mapping workshops, impartial advice on technology, organisational development support including funded training programmes and grant funding to support technology adoption projects. 
To contact the Made Smarter North West Adoption programme team, please email: madesmarter@growthco.uk