Travis Perkins is the country's largest distributor of building materials, with over 20,000 colleagues across the UK. The construction sector overall is struggling to embrace digital transformation, however Travis Perkins is leading the way in tackling this, exploring new ways of improving the digital confidence and capability of colleagues, customers and the sector at large.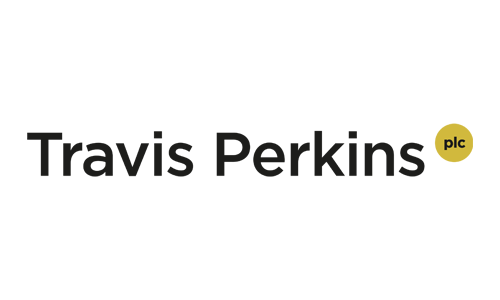 Andy Rayner, Director of Apprenticeships and Early Careers at Travis Perkins, explains the impact of historically low levels of digital skills across the construction sector.
"In terms of investing in tech and digital upskilling, the sector is very slow. As an organisation we are pretty fast and ahead of the curve but this is because the sector as a whole isn't keeping pace. Overall we are not seeing the potential productivity gains that we could be."
One of the issues Travis Perkins has seen when rolling out their own digital transformation programmes is a level of digital scepticism across the workforce, especially amongst more
mature employees.
Andy explains: "Some of it is linked to length of service. We have people who are very well established in their roles and have very established ways of doing things. When this is partnered with an underlying lack of digital capability and we are introducing a new piece of technology, there is often an understandable level of resistance."
"When we recently introduced a digital handheld device in branches, we found we were having to provide instructions at a really basic level, especially with an older demographic (such as how to turn the device on and off and how to scan bar codes). Often it was the younger team members who took to it much more easily, so we could have around a quarter of a branch team who were super-users but when they weren't there, the tech wasn't getting used at all."
New skills programmes are aiming to address these capability gaps.
"We are really passionate about bringing the rest of the sector along with us and sharing our learnings. We are about 1% of the entire UK construction sector but that still leaves 99% – alone we can have an impact, but together we can make a significant difference."
"Our big push is around the concept of collaborative learning – rather than completing an online module, people learn from people. So when someone is trying to understand how to use a new bit of tech, they have the chance to ask open and honestly, 'What is this and what am I meant to do with it?'. We are starting to deliver this learning through our 1,000+ apprentices. We give them insight into the data and tech, and then ask them to talk to five or ten other people about what they have learned – this could be to colleagues, customers, family or friends. Before we know it, we hope our reach will have snowballed from 1,000+ up to 10,000 people."
Travis Perkins is also keen to share what they are learning throughout the wider construction sector.
"We are really passionate about bringing the rest of the sector along with us and sharing our learnings. We are about 1% of the entire UK construction sector but that still leaves 99% – alone we can have an impact, but together we can make a significant difference."