The FutureDotNow staff team come from across the public, private and commercial sectors, and includes individuals seconded from our board organisations. Their dedication and passion is at the very core of us achieving our ambition of digitally equipped UK workforce.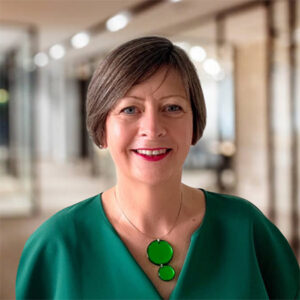 Liz Williams MBE
Chief Executive
Liz is a long-term campaigner on the importance of everyone benefitting from digital technology. Prior to joining FutureDotNow, she was Director of Digital Society for BT Group, responsible for their digital and social inclusion strategies and cross-sector collaborations with government, civil society and other leading businesses.
Liz is Chair of Good Things Foundation, the UK's largest charity focused on supporting digitally and socially excluded people to improve their lives through digital, and a trustee of the London Transport Museum. She sits on the Government's Digital Skills Partnership Board and is a former publicly appointed Social Mobility Commissioner.
In 2019, Liz was awarded an MBE in the Queen's Birthday Honours for services to digital literacy and social inclusion. In 2020 and 2021 she was named by Computer Weekly in the top thirty most influential women in UK tech and was a Women in Telecoms finalist at the 2020 World Communications Awards.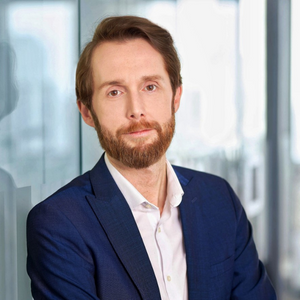 Paul Fleming
Partnerships Manager
Paul is a Senior Consultant with Accenture, seconded to the role of FutureDotNow's Partnerships Manager.  Paul brings over 15 years of experience in learning and organisational development, with a significant chunk of that time in the Not-for-Profit/Charity sector.
A UK native he is currently based in Warsaw Poland and has served some of Accenture's global clients. He is passionate about digital transformation and using human focused approaches to learning, that result in impactful learning transfer and increased business performance.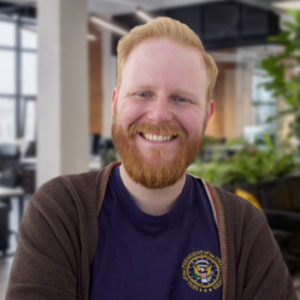 Chris Andersson
Communications and Campaign Manager
Chris is our Communications and Campaigns Manager, with oversight of all of our messaging, social media, external communications, content and marketing. Chris has worked in communications roles within the digital skills sector for more than 10 years, managing national campaigns such as Good Things Foundation's Get Online Week.
Based in Sheffield, Chris brings to the team a passion for storytelling and a belief that the right content can influence opinions, inspire action and ultimately, change the world for the better.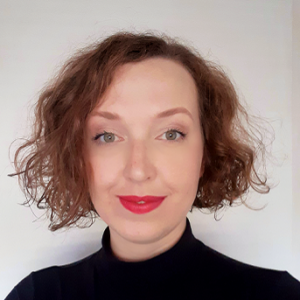 Marta Bronowicka
Learning & Community Officer
After joining FutureDotNow as a Partnerships and Communications Assistant and is now our Learning & Community Officer.
She has experience working across retail and learning and development functions. She is a member of the British Psychological Society and CIPD. She is passionate about life-long learning and creating highly effective learning environments.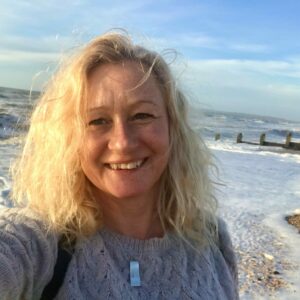 Angie Clement
Business Manager
Angie is our Business Manager who looks after the day-to-day operations and governance of FutureDotNow. Angie has over 20 years' experience working in technology companies and start-up's supporting their strategic growth through running compliant operations, HR, process implementation and financial budgeting.  She has a degree in Psychology and is an associate member of CIPD.
Angie has enjoyed working in the continuously developing world of technology and is passionate that everybody should have the essential digital skills to help them navigate life and work.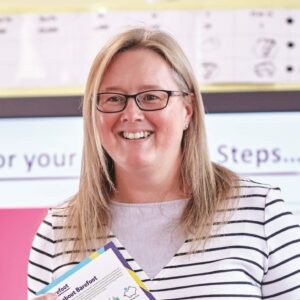 Jo Osborne
Learning Solutions Manager
Jo is  the Learning Solutions Manager at FutureDotNow. Jo's background is in the corporate environment, with experience across the HR space including, careers and skills, leadership development, people engagement & graduate programme delivery. She has a Masters in Telecommunications Engineering from UCL and is a certified leadership development coach.
Based in the West Midlands, Jo is particularly passionate about making sure everyone has the skills they need to thrive in the ever-changing world of work.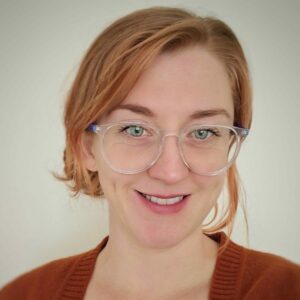 Romy Poole
Communications Assistant
Romy is FutureDotNow's Communications Assistant. She provides essential support, broadly covering all aspects of storytelling, social media, marketing, campaigns and copywriting.
Having dipped her toe into working in the third sector while volunteering with The Fairtrade Foundation, she relished the opportunity to join the FutureDotNow team and further extend the reach of the digital skills movement.
Romy has been writing for over ten years, holds a B.A. in English Literature and has a predilection for reading and writing impactful, well-crafted copy. She has a passion for championing social mobility through digital, and believes that everyone should have access to the skills and opportunities that allow them to flourish in work and in life.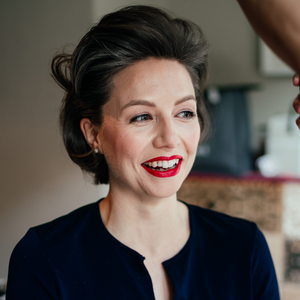 Holly Chate
Chief Operating Officer
Holly is Chief Operating Officer at FutureDotNow.  Holly is experienced in strategy & business development, operating model transformation, programme management, governance and post-merger integration.
Holly has worked across public, private and third sector and internationally in the Middle East, Asia and Europe through her roles at Deloitte (2012 – 2021) and BAE Systems (2006-2012). Holly has a degree in Biochemistry from UCL.